Equity Crowdfunding Facebook Fails – 14 Case Studies All in One Place
Crowdfunding marketing is essential.  That's been made abundantly clear over time.  Equity crowdfunding Facebook fails, as a topic, is not clear but it should be to any observant entrepreneur.
Sadly, too many entrepreneurs are not observant and end up wasting far too much money on Facebook ads that don't work.  Or if they are observant they have other disabilities weighing down their faculties from seeing the truth, the most common one is a bad case of wishful thinking.  The crowdfunding campaign dutifully runs Facebook ads day after day after day and they rack up hundreds if not thousands of dollars in Facebook ad spending as results remain tepid.  Money is wasted because the entrepreneur doubles down on Facebook ads without stopping to closely scrutinize ROI.
Equity crowdfunding Facebook fails are nothing new.  We identified this trend years ago from firsthand observation and dozens of lengthy conversations with companies engaged in equity crowdfunding.  Back in January I decided to take my knowledge of the subject from anecdotal to data-driven.  The superior businessperson will appreciate the value of this article and immediately make use of it with their own crowdfunding marketing efforts.
For the avoidance of doubt let me be clear that I am not telling you NOT to use Facebook ads (although you should consider it, read this article we published over four years ago and then see below) but approach Facebook ads with caution.  Equity crowdfunding Facebook fails are to be avoided not just because it's a waste of money.  That's bad enough but what's perhaps worse are the opportunities lost in terms of all of the investors who don't pay attention to Facebook ads, don't take them seriously or just flat out don't care.
While everyone promoting a crowdfunding campaign should carefully consider Facebook ads as part of their strategy, other approaches to crowdfunding promotion must also be adopted. Like hiring Crowdfund Buzz.  Shameless plug, I know.  But it's true.  The most successful crowdfunding campaigns engaged in multiple channels of crowdfunding advertising which included Facebook Ads, Google Ads AND our crowdfunding public relations services all running in parallel.  The result? They raised millions.
Check out Med-X and Atari.  Both of them benefited from our crowdfunding promotion services as well as deploying Google Ads AND Facebook ads.
RELATED NOTE: Med-X recently scaled back their Facebook ad spending dramatically and are now full throttle on Google ads along with us driving crowdfunding PR.
Don't count on Facebook advertising for all of your equity crowdfunding promotion.  There are so many different ways and places to reach potential investors that have nothing to do with Facebook.  [ Spoiler alert; Crowdfund Buzz is one of them and probably the best one.  More about that later. ] If you're not going after all of those investors you're missing out.
Typical pattern of equity crowdfunding Facebook fails:
The crowdfunding campaign launches Facebook ads.
Initial response is good; campaign traffic increases and investments come in.
An investment peak is reached followed by new investments slowing down to a trickle
The crowdfunding campaign continues to run Facebook ads on the hopes activity will pick up.
It doesn't but the team continues to burn cash on Facebook ads that no longer work
Why is this the most probable path for equity crowdfunding Facebook fails? Because you run out of new people who see the ad.  I've seen the same ads for the same crowdfunding campaigns day after day after day.  Everybody else has too. The company is paying Facebook every time the ad is seen yet the investment pipeline ran dry long ago.
I outlined above the best case scenario when it comes to Facebook ads.  Here are some of the perils and pitfalls you still face:
Fake Facebook Accounts.  There are MILLIONS of fake accounts and there is no doubt your ad is in front of quite a few of them every single day.
Real Facebook Accounts with Fake Profiles. This is an emerging trend as people try to protect their privacy in light of very real concerns over the privacy and security over their Facebook account and their life.  It's now become common for Facebook users to misreport their age, their gender, their interests, where they live, etc.  Result? Facebook is sending lots and lots of people ads based on false assumptions  based on all of these doctored profiles.
Ad Blockers.  Facebook sees ad blockers as a mortal threat to their existence.  Assuming a legitimate Facebook user, if they are using an ad blocker your ad isn't seen.  Hundreds of millions of people are using ad blockers and that number is growing every day.
People Just Don't Care.  They might see the ad in their news feed or off to the side but they just ignore it and keep on scrolling.  It might as well be invisible.  Related risk; They might think your "investment opportunity" is an out and out scam.
All of this should be frightening to the entrepreneur spending money on Facebook ads.  If you want to be truly terrified read this article on Facebook Ads by marketing expert Neil Patel.
Without further ado – 14 Equity Crowdfunding Facebook Fails — with analysis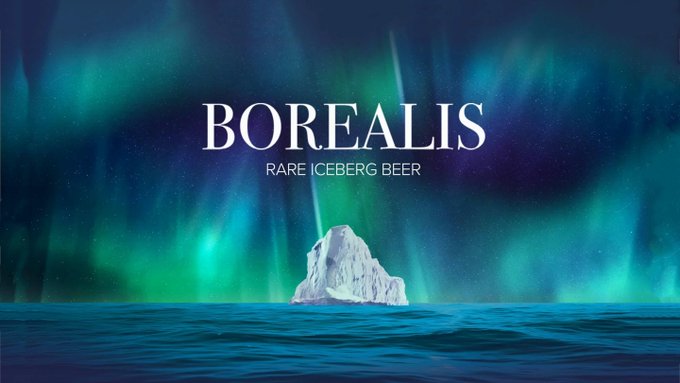 Expert Analysis In Order of Appearance



Borealis – This campaign is coming up on its one year anniversary and has only raised $3,151.  This is an EPIC FAIL.  Why this campaign didn't try different methods of crowdfunding promotion over the past year is beyond my comprehension.  Shameful plug: Why weren't we hired 9 months ago? Or six months ago? Or even two months ago? Since Facebook ads clearly failed maybe crowdfunding PR could've gotten the job done.  We'll never know because the campaign ends in 19 days and they are roughly $697,000 short of their funding goal.
Bum Butt Wipes – Almost a "ditto" to Borealis.  They raised a measly $125 out of a goal of $250,000 over nearly one year.  What are the people behind these campaigns thinking?
Elastico – Yet another similar story.  This campaign is live for nearly three months and has only raised $691.  It should have occurred to somebody at some point to try something different.  Will they hit their $40,000 funding goal in the 41 days remaining? It's possible but they better take rapid action and change their crowdfunding marketing approach.
Fretch – They surpassed their minimum goal and raised $65,000+.  THAT'S GOOD! But their maximum goal is $1 million and they have 23 days left to do it.  THAT'S BAD.  My advice? Drop the Facebook ads and try something different.
Shira – This campaign just launched and after one week of Facebook ads they didn't make even the slightest dent in their funding goal.  They need to start looking at alternatives in crowdfunding promotion before it's too late.
SleepChoices – They got past their minimum goal and are sitting at $32,000.  The thing is, their top goal is $1 million.  The clock is ticking, guys.  Tick tock.
OneDome – This campaign is over and they raised $126,302.  Not bad.  Not bad at all.  However, it's nowhere near their top goal of $1 million.  How much more money could they have raised if they changed their crowdfunding marketing tactics early on?
Proctor 360 – They're doubling down when it comes to equity crowdfunding Facebook fails.   I've been seeing their ads constantly and they just extended their campaign for another month.  They got one big hit but they are still $80,000 short of their funding goal.  It's time to do something different, team!
Karaganda – This film campaign is well above their minimum raise of $10,000 but miles away from the $1 million they're looking for.  If they extend their campaign I wonder if they will change their approach and try crowdfunding public relations?
Medford Brewing – This is another example of a campaign that made it but they could do better. Much better. It's almost redundant to repeat the message.
Michael Ray – This is another headscratcher.  This campaign is coming up on its first birthday and has only raised $888 out of a goal of $75,000.  Campaign owners like this must have the "build it and they will come" mentality which is total fantasy.
Wand – This campaign should definitely have done better.  Uber for housecleaning? It's a brilliant idea.  But where's the money? Outside of Facebook ads they did no other promotion of any kind that I could find.  They're $80,000 away from their top goal and they just extended for another 60 days.  They can make it but they definitely have to mix it up with their crowdfunding marketing.
Whiteclouds – Another campaign worthy of kudos.  They're halfway to total crowdfunding success with 19 days to go.  If they switch gears with their crowdfunding promotion it's not impossible to raise the $170,000 or so they're still looking for.
Zami – This is yet another "What the heck were they thinking?" project.  A measly $250 raised out of a $150,000 goal.  With 22 days left they have no chance unless they get an extension AND get very serious about attracting crowdfunding investors.
At the end of the day your crowdfunding marketing plan needs to be fluid.  Don't bet it all on Facebook ads.  In fact, NOT using Facebook ads at all in the beginning is a good idea.  You may never need to spend that kind of money.  Our crowdfunding public relations services may do the trick on its own.  OR test some Google Ads along with our services and then maybe Facebook advertising.  The long story short; never ever rely on ONE method of crowdfunding promotion and consider the matter settled.  Market conditions, your campaign status and a dozen other factors might require you to change up your crowdfunding advertising plans.  Keep your eyes open, constantly pay attention and be fleet of foot to change direction at a moment's notice.  This will not only save you money but make crowdfunding success much more likely.